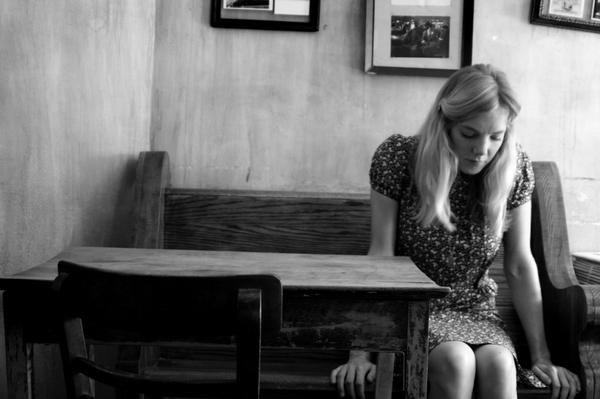 Today I'm calming things back down. Quite a lot calmer. Essie Jain is a British singer-songwriter resident in New York, who seems to be a wee bit prolific. It's impressive enough that her debut album We Made This Ourselves in 2007 was followed by her second, The Inbetween in less than a year on her US label Ba Da Bing, but over here her label Leaf put out both of them last year. So double the dose of enchanting stripped-down piano ballads and stirring, melancholic songs.
The beauty of these is in the simplicity. Strong melodies, sometimes beautiful harmonies, and unfussy production. The songs are best when the instrumentation is at its sparsest, and Essie's voice and the heart of the songs are allowed to shine. Elsewhere she moves effortlessly from chamber pop to more conventional guitar and drums pop. The Inbetween sees Essie using the talents of more musicians, and is generally less-stripped down than her debut which I prefer, but there are plenty pleasures to be had from both. Lie back and enjoy.
mp3: Essie Jain - Weight Off Me (from The Inbetween)
mp3: Essie Jain - Not Yours (from The Inbetween)
mp3: Essie Jain - Indefinable (from We Made This Ourselves)
Essie is on a UK tour from today, which she starts with an instore in Leeds, followed by shows in Aberdeen, Glasgow, Newcastle, Bristol and finishing with a support slot to Babel at Cafe Oto in London on Valentine's day.
We Made This Ourselves and The Inbetween are both out on Leaf now. Buy from the Leaf shop, or download from emusic.