I know I've been talking about trying to get lots of new stuff up, but I've still got unfinished business from last year. In early December I bought three albums from the ever-excellent Fence Records, the main recording output for the Fife-based Fence Collective, featuring three of their longest-established and best-loved artists. All of them are good and worth talking about. I couldn't let them slip past, so here goes.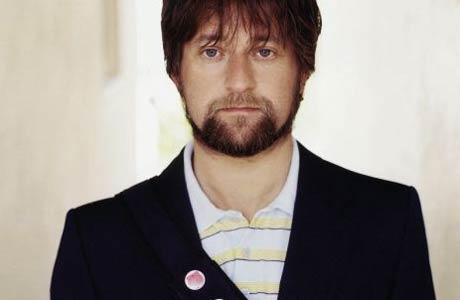 Just over a year after his previous album Bombshell, King Creosote released the wordily-titled They Flock Like Vulcans to See Old Jupiter Eyes on His Home Craters, and it's a very different beast to its predecessor, which I think I criticised too harshly for being over-produced. Here, the King returns to his previous lo-fi ways, but not quite how you may imagine. It's not back to the stripped-down folkiness of Kenny & Beth's Musakal Boat Rides or Rocket DIY, though the simple beauty of a song like Think Elephant has plenty of that. It's more of a low-key electronic folkiness, with plenty machine burblings among the acoustic guitars. Some of the songs feel somewhat incomplete, and the album often doesn't feel very cohesive, but there's also something I admire about that. Anderson isn't waiting till he has something perfect before presenting it to the world, and …Vulcans… is very much the sound of an artist experimenting with his sound in public. Then again, freed from the constraints of his previous major record company, he can do whatever he wants on his own label. Sometimes it doesn't quite work, other times, like on Ear Against the Wireless, he shows just how he's one of the best songwriters in the business. And as always with KC, it's all about the voice - I could listen to him sing the phone book and it would still be great.
mp3: King Creosote - Ear Against The Wireless
mp3: King Creosote - Think Elephant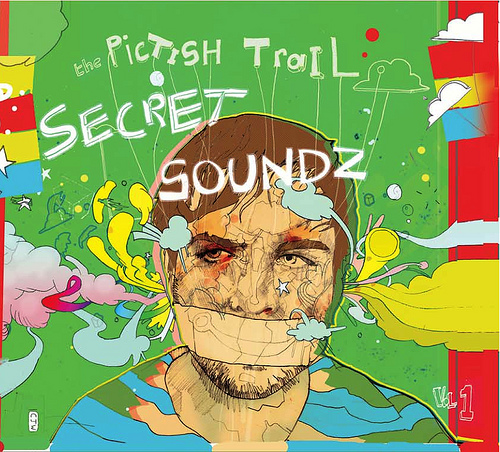 The Pictish Trail is one Johnny Lynch, who is the main man doing the day-to-day running of Fence Records, as well as producing some fine music. He's been around the Fence Collective for a long time, but Secret Soundz  Vol 1. was his first proper album release. In many ways it's quite like his pal King Creosote's aforementioned record, full of electro-tinged folky goodness, but it feels more rounded and complete. And it should be, because production on a few of the songs was handled by The Earlies, whose magic touch can always be relied on. It's an impressive album and before its release last summer, he played some songs from it live for BBC 6 Music. I'm posting these rather than the album versions mainly because though Words Fail Me Now is a great song in itself, the live recording is surely the definitive version, with Johnny hitting the high notes and the Earlies' horn section giving us a supreme wig-out ending to three minutes of magic.
mp3: The Pictish Trail - Words Fail Me Now (live on BBC 6 Music)
mp3: The Pictish Trail - Into the Smoke (live on BBC 6 Music)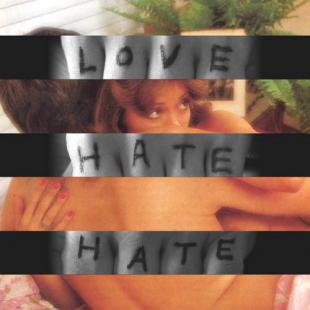 The most intriguing, and perhaps the best of these three albums is the collaboration between King Creosote and HMS Ginafore. If Kenny Anderson is the Fence Collective's most prolific artist (and he surely is), Jenny Gordon aka Jenny Casino aka HMS Ginafore is the least. Her recorded output is limited to a few CDRs and compilations, her live appearances even rarer, but on the evidence of this album, what she lacks in back catalogue she makes up in beauty of song.
It's not a straight collaboration as such, more of a compilation, with each artist contributing five 'proper' songs and KC an extra two instrumentals. Anderson seems to have found a new lease of life after leaving Warners and for this, his second album of the year, he's saved his best songs. And as for Ms Casino's songs, you're just happy that she's deigned to give us these gorgeous morsels to keep us going to the next indefinite appearance. Sure, the album is pretty lo-fi (it was recorded on an 8-track at home after all), but what it lacks in slick production it makes up with hea[s heart and soul. Well worth seeking out.
mp3: King Creosote & HMS Ginafore - Don't Ask Me How My Weekend Went
mp3: King Creosote & HMS Ginafore - No Gesture is Tender Enough
King Creosote myspace / Pictish Trail myspace /Fence Records
Buy all of these albums from the Fence Records website shop (it's not very easy getting them elsewhere).
The Fence Collective - namely King Creosote, HMS Ginafore, Uncle Beesly and Pip Dylan are touring England from 5 February, including a sold-out date at Bethnal Green Working Men's Club on the 11th.