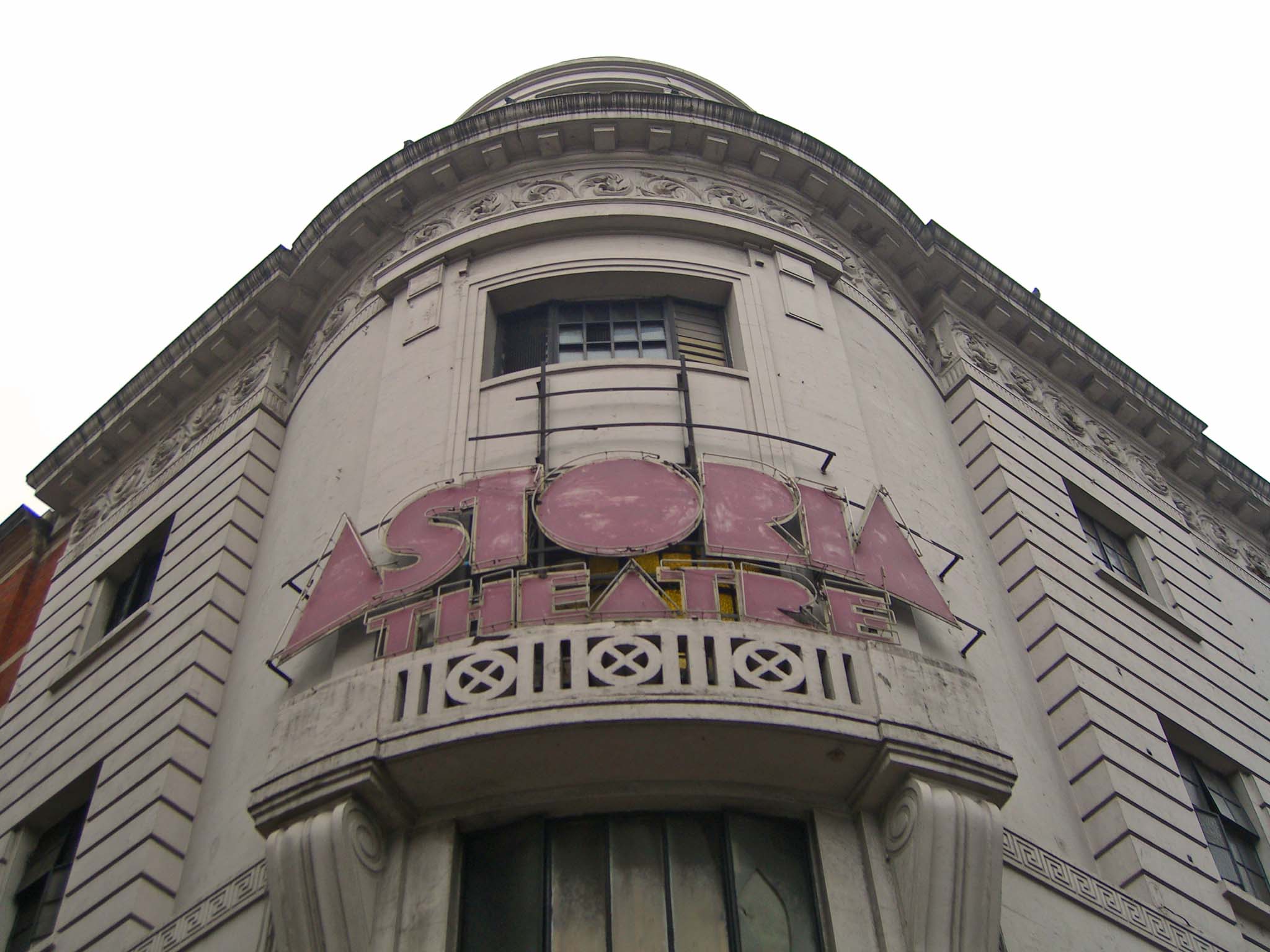 Today is the last day of the Astoria. Tonight was meant to be the closing night, hosted by Ibiza superclub Manumission, but that's been cancelled, so last night's 'Destruction Ball', oranised by Sam Duckworth of Get Cape, Wear Cape, Fly and featuring himself, Frank Turner, The King Blues,  …The Trail of Dead and VV Brown amongst others (including forgotten 90s people My Vitriol and Paul 'Mansun' Draper!),  turned out to be the last show at the legendary gig venue.
Tonight, the Astoria's downstairs sister venue, currently the Astoria 2, has its last fling, with usual Saturday residents Push throwing their last party. Then tomorrow it all goes quiet. And so ends over 80 years of history, going right back to 1927 when the Astoria was built as a cinema, and over 30 years of providing London with  live music. And it's not just the two Astorias. Saturday is the last night at The Metro just round the corner. The only sound soon to be heard in these three great venues will be wrecking balls and power tools, as that corner of Oxford Street and Tottenham Court Road is cleared to make may for a Crossrail station.
Anyone who's gone to gigs in London will have their own special Astoria memories. Mine include seeing Super Furry Animals for the first time, complete with horn-playing centurions; Belle and Sebastian kicking off with a searing surf-rock instrumental; dancing all night like a lunatic in front of the closed back bar as Underworld unleashed their killer beats; watching perplexed as Moby stood on his keyboard and the BPMs exceeded comprehension; watching grown men trying to recreate their student days to Teenage Fanclub's The Concept; Jurassic 5 playing one of the best 45 minutes of live music I've experienced, witnessed through a sea of upraised arms. Two surreal moments at one gig were (1) my total bemusement at a mass singalong to Snow Patrol's Run, played in support to The Sleepy Jackson because I had no idea that this previously under-achieving indie band had just scored a top 10 hit (2) later, during the headline Slot, Luke Steele's bass player having a haircut live on stage.
So many memories. I've not actually been to The Astoria (or Astoria 2/Mean Fiddler/LA2) for a long time, so the loss doesn't feel quite so acute, but it's still a great shame that London is losing three decent central venues. That pretty much just leaves the 100 Club and the tiny 12 Bar as places to see gigs in this whole area of central London. The promise of a new venue on the old Astoria site seems a little hollow at the moment.
mp3: Teenage Fanclub - The Concept
mp3: The King Blues feat. Dan le Sac & Scroobius Pop - What if Punk Never Happened?
So what are your Astoria memories? And where will the action shift to now? Probably Koko, I guess, if it hasn't already…