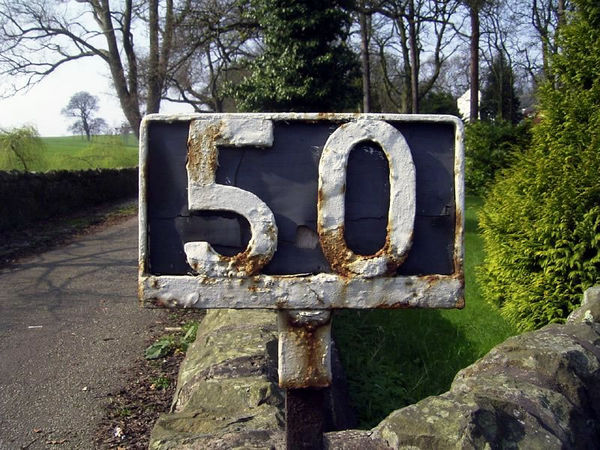 So, this year I thought I'd have a go at doing a Festive Fifty, folllowing in the footsteps of the great John Peel and some other estimable bloggers. However, it's been a bit of a strange and unsatisfying exercise. I'm sure that when it comes to deciding the top 50 albums and songs of the year, magazines and other multi-staffed media outlets decide on their lists by a collective pooling of interests and people lobbying strongly for their personal favourites. But how does it work when it's just you on your own? It's hard enough choosing top 20 albums, but when it comes to songs, where do you start? I adpoted a couple of rules to help guide me.
Firstly, I wanted to focus on real stand-out tracks. Therefore you'll not see any songs from my top two albums, mainly because they're all so good that none in particular stand out, and I couldn't populate the list with tracks from my top five albums. I've also tried to avoid including particular artists more than once (I know I have, but it's a collaboration…). But even with these rules, how do you order 50 tracks? The top 10, maybe even the top 20 follows some sort of rough merit, but after that the list pretty much stays in the same arbitrary order that I first wrote down off the top of my head. So it's safe to say that there's little to separate any of these songs, and if I had to do it again starting from scratch, it would probably look quite different. What you should remember is that these are all GREAT SONGS.
For what it's worth, here's the list, with a few random mp3s or links to mp3s currently available elsewhere on The Daily Growl.
1. Hercules & Love Affair - Blind
2  Lightspeed Champion - Tell Me What it's Worth
3. Esser - I Love You
4. Modernaire - Taste
5. Norman Blake - Baby Lee
6. The Welcome Wagon - Sold! To the Nice Rich Man
7. Florence and the Machine - Kiss With a Fist
8. Grace Jones - Williams Blood (Aeroplane Remix)
9. Mumford & Sons - Roll Away Your Stone
10. Eagleowl - For the Thoughts You Never Had
11. Rob St John - Alchemy (mp3 here)
12. No Age - Eraser
13. Okkervil River - Lost Costlines
14. Friendly Fires - Paris (mp3 here)
15. Broken Records - If The News Makes You Sad, Don't Watch It
16. Woodpigeon - Death By Ninja (A Love Song) (mp3 here)
17. The Voluntary Butler Scheme - The Eiffel Tower and the BT Tower
18. The Wave Pictures - Holding Hands
19. Benjamin Wetherill - Oh Sorrow
20. Shearwater - Rooks (mp3 here)
21. Emmy the Great - We Almost Had a Baby
22. Young Republic - A Rebel Never Turns Back Around
23. Absentee - Bitchstealer
24. Portishead - Machine Gun
25. Bowerbirds - Olive Hearts
26. Chairlift - Bruises
27. Tilly & The Wall - Beat Control
28. A Classic Eduction - Stay, Son
29. Stricken City - Tak o Tak
30. Mystery Jets - Young Love
31. Findo Gask - Va Va Va
32. Lykke Li - Little Bit
33. Jeremy Warmsley & Emmy the Great - The Boat Song
34. The Miserable Rich - Boat Song
35. Lambchop - Slipped, Dissolved and Loosed
36. Jeremy Warmsley - Dancing With The Eneny
37. Deerhunter - Twilight at Carbon Lake
38. Fleet Foxes - Ragged Wood (mp3 here)
39. Stereolab - Daisy Click Clack (mp3 here)
40. White Williams - New Violence
41.Joan as Police Woman - In America
42. Devon Sproule - Old Virginia Block
43. Bon Iver - For Emma
44. The Shortwave Set - Glitches 'n' Bugs (Marshmellow Mike Remix)
45. The Mae Shi - Lamb and Lion
46. The Cave Singers - Dancing on Our Graves
47. Juana Molina - Dar (Que Dificil)
48. Dawn Landes - Tired of This Life
49. The Pictish Trail - I Don't Know Where to Begin
50. Wildbirds & Peacedrums - I Can't Tell in His Eyes
As always, I strongly encourage you to buy (some of) these. The usual place is a good start.
50 by duncan.