This year was my leanest one for gigs in a very long time, but with good reason. Despite my changed life, I managed to get out about once a month to gigs, so I can still do an end-of-year chart. But it won't be a top 10, because that would involve me just listing most of what I'd seen in 2008, so here's slightly truncated, top 5. When you have limited opportunities, you've got to try to pick the best. I think I largely succeeded.

5. Shearwater @ End of the Road Festival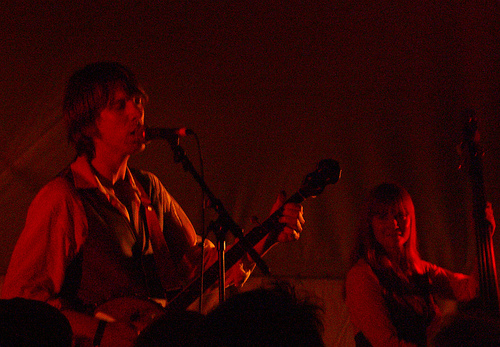 This was the first UK appearance for ages by Jonathan Meiburg and co, with their awesome Rook LP just behind them, this was always going to be a great gig.
Full review here.
mp3: Shearwater - On The Death of the Waters
4. Bodies of Water @ Cargo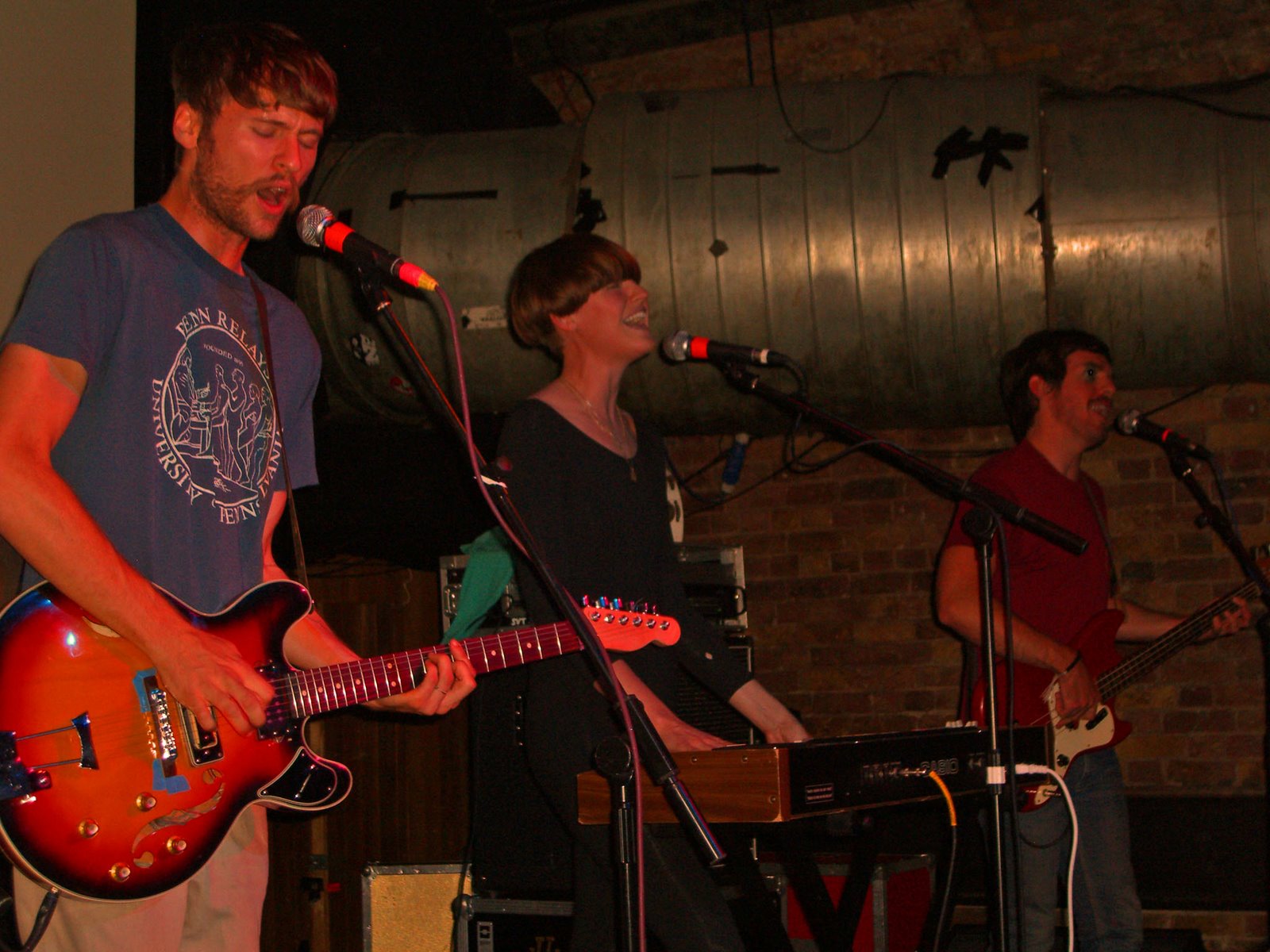 A brilliant performance to a tiny crowd of people. On their next UK visit, the LA band deserve a bigger reception than this.
Full review here.
mp3: Bodies of Water - Under the Pines
3. Animal Collective / Atlas Sound @ Koko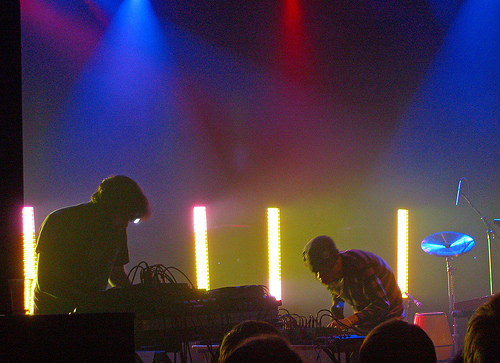 Just how good can three men standing behind banks of equipment be? VERY.
Full review here.
mp3: Animal Collective - Peacebone
2. Radiohead @ Victoria Park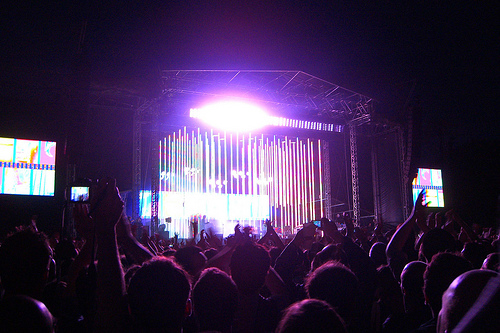 A gig in (almost) my own back yard. Despite the huge scale, it worked so very well.
Full review here.
mp3: Radiohead - Bodysnatchers
1. Bon Iver @ St Giles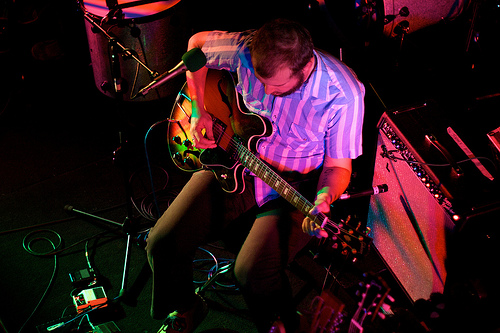 Cramped, over-full and with bad sight lines, all of which problems were forgotten by Justin Vernon & band's blistering performance. I had feared dull acoustic strumming. I got soaring tunes, post rock wig-outs and a singalong in-crowd encore.
Full review here. Bon Iver photo by David Emery. The other dodgy snaps above by me.
Here's to a new year of fine gigs coming up…