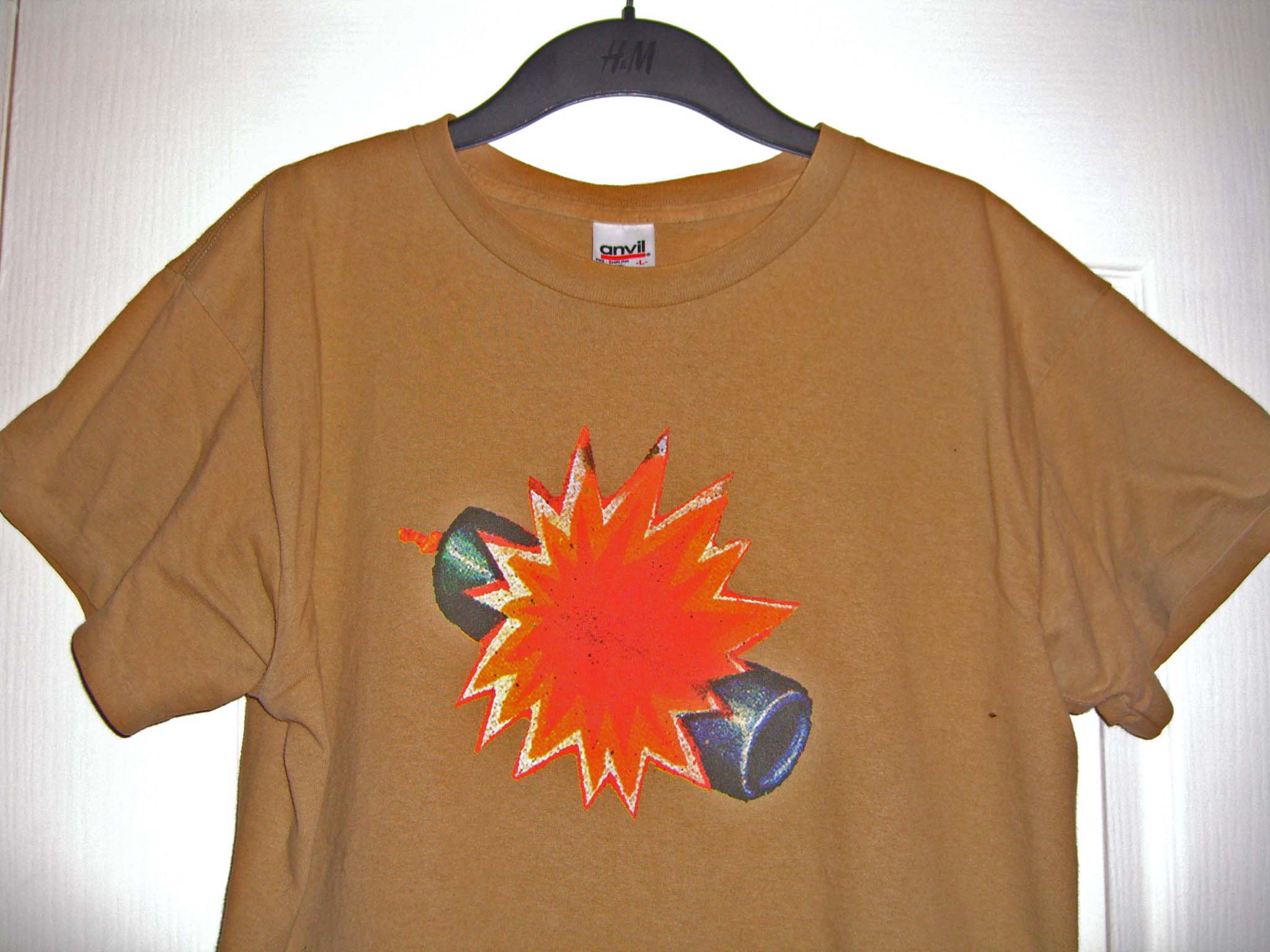 So today was the first ever National Wear Your Old T-shirt to Work Day, started by BBC6Music's indie legend Steve Lamaq. Apparently in response to rock t-shirts being worn as fashion accessories, he wanted people to drag out their neglected old band t-shirts and wear them with pride.
Despite my place of work not really being the place where band t-shirts are worn, I pulled my oldest wearable band t-shirt this morning, which is a 1998 vintage Beta Band shirt, purchased at an Electric Ballroom gig in the autumn of that year. Oddly enough I can't remember much about the show, probably because their International Student House gig a few months earlier is still seared in my memory as one of the best I've ever been to, but I'm sure it was still great. Noel Gallagher was there, I seem to recall, though he obviously learned nothing from it.
Anyway, t-shirt was worn, it seemed to down quite well at work and I even ended up talking about in on Steve Lamaq's 6Music show - go here for the show's page and click on the player for Thursday 4 December. I'm talking about 1 hour 52 minutes into the show. Here's to next year.
If nothing else, it got me listening to the Beta Band again. The Patty Patty Sound (the cover of which is on my t-shirt above) is still one of the greatest EPs ever released.
mp3: The Beta Band - The Patty Patty Sound
Buy Beta Band stuff from Amazon.