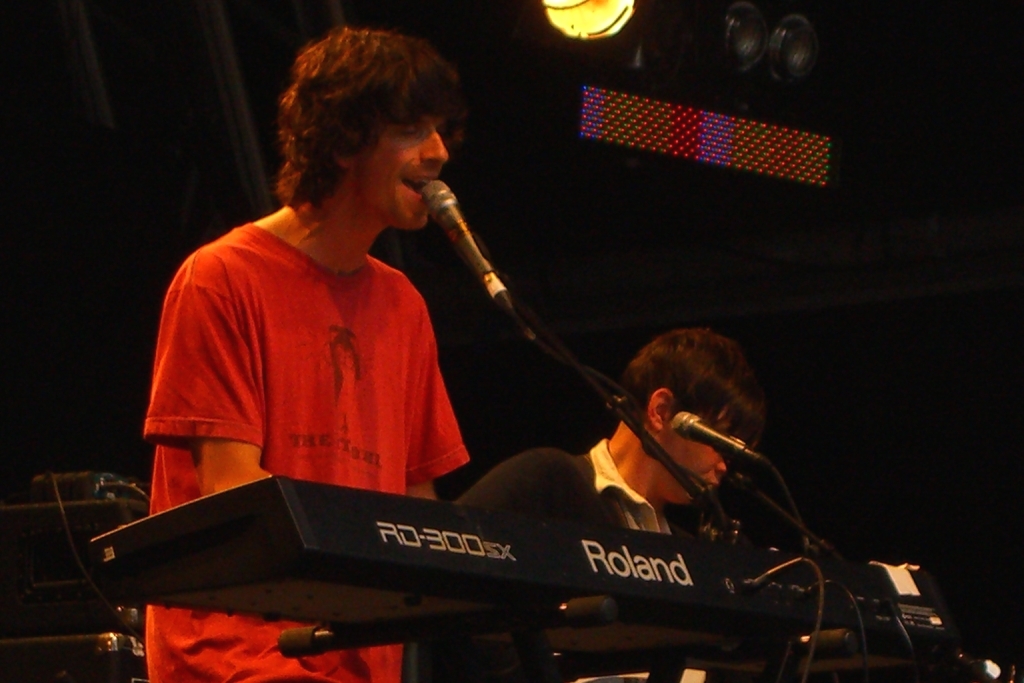 Euros Childs is a hard-working man. It's only just over two years since the official split of his former band Gorky's Zygotic Mynci, and he's already on his fourth solo album. It may not be long till he catches up with the nine albums he recorded with Gorky's (that took them 12 years). I guess if you've got the songs, why not get them out out?
The latest record - Cheer Gone - was recorded live in just six days at the end of his American tour in November last year, at the house of Mark Nevers in Nashville. Euros wanted the ex-Lambchop man to produce because he liked the sound of his records. Although it was recorded in Nashville, Childs is keen to point out that it isn't a country record. I'm not sure I agree with him though. There's plenty banjo, lap steel and general down-home vibes to make it quite an American-sounding album for the Welshman. Mind you, it's still very much a Euros Childs album, and fans of both the man himself and Gorky's will no doubt find a lot familiar here. It's not really an album to cross over to a wider audience though, and there's little new, exciting or challenging. But there's also no shortage of good tunes, and the songs have a breezy, relaxed feel that makes them hard to dislike. One for the fans maybe, but it would be a shame if a few others missed out on Euros' new-found Americanised charms.
mp3: Euros Childs - Saving Up to Get Married
mp3: Euros Childs - Her Ways
Euros Childs myspace / website
Buy Cheer Gone from Rough Trade or download from 7 Digital.