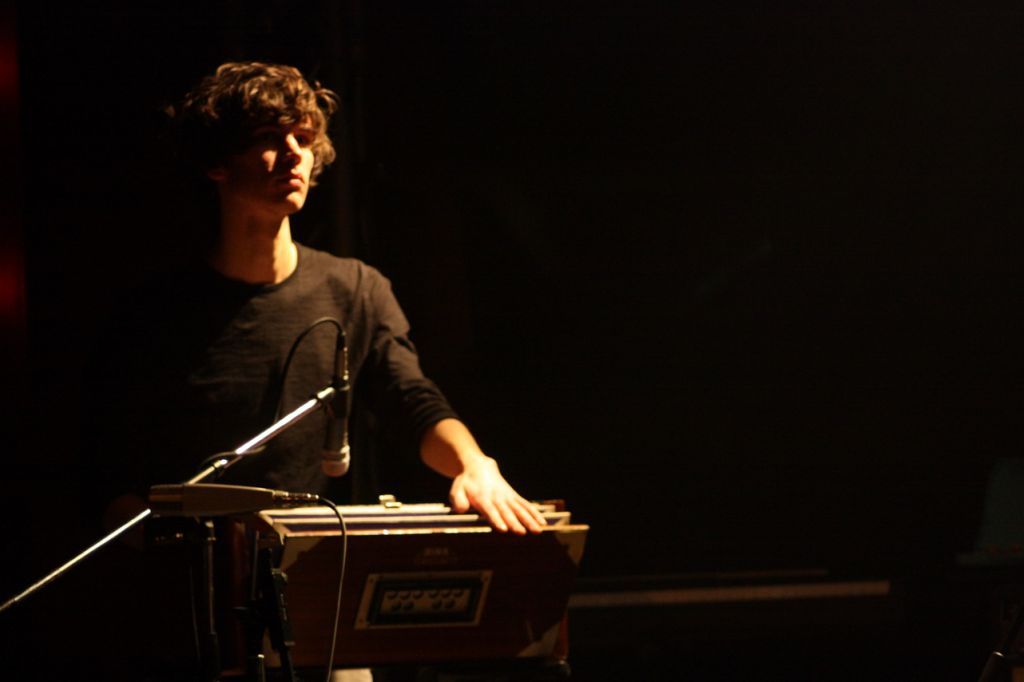 It's almost a year since I featured Edinburgh-via-Lancashire rainforest ecologist Rob St John, and it's time to give him some profile again. Last time it was his excellent Tipping In debut EP which captured my attention. This time, it's his second EP Like Alchemy that has won me over.
Rob St John, for those who don't know (and I guess that's most of you), plays ghostly, creaking and droning lo-fi folk aided and abetted by a band of collaborators who also freqent other Edinburgh bands and orchestras. The four songs on the EP were recorded live in one evening with minimal overdubs in autumn 2008 in Stockbridge Church in Edinburgh, and they are all truly wonderful things.
Rob's press release for the new EP compares him to Nina Nastasia, Bill Callahan and Bert Jansch, but I'm still hearing fragments of James Yorkston, and this time there are clear echoes of David Thomas Broughton in the sparse instrumentation and the vocal treatment in the songs. Although St John doesn't have Broughton's mad lyrics or quirky theatrics (I'm guessing, having never seen Rob live), I mean this as the highest compliment, because just as I think that DTB is one of the most unique talents in the current world of singer-songwriters, I reckon Rob St John should be lauded as one of the country' finest young troubadours around right now. Like Alchemy is simply one of the best EPs I've heard in 2008 and the title track is one of this year's most beautiful songs. Simple as that.
mp3: Rob St John - Like Alchemy
The Like Alchemy EP is out on 8 December on Fife Kills records. It's limited to 250 hand numbered and stamped recycled card copies, available from Rob's myspace. Physical copies will be available from a few choice record shops - Avalanche (Glasgow & Edinburgh), Elvis Shakespeare (Edinburgh), Picadilly (Manchester) & Rough Trade (London).